Contact
We like to answer questions.   Call and speak to a real person!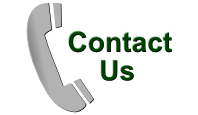 SALES LINES open EDT and evenings. We are in the office from 9 AM to 3 PM – other hours you are welcome to call. If the line is not staffed by someone you may leave a message and we will return your call when we return to the office.

1-800-243-7124
Is your long distance "free"?   1-517-369-2195

TECH QUESTIONS?
517 369-6035  evenings and weekends often OK
Our mailing address is:
Online Publishing, Inc.
PO Box 21
Bronson, MI
49028, USA.
Or send us an e-mail from here: